Strength Training and Banner Summoning rewards were upgraded. Details below. I'll make an updated calculator version soon.
Table of Contents
Super Strength Training
In the Super Strength Training for combining a 2 star unit you get an enhancement pack from Gray0 to Red+5. For upgrading the unit to 3 stars you get an enhancement pack to upgrade the unit from Red+5 to Prismatic Green+6. Other enhancement pack rewards were removed. Gold and XP rewards were now tied to your Soul Society Orders rewards.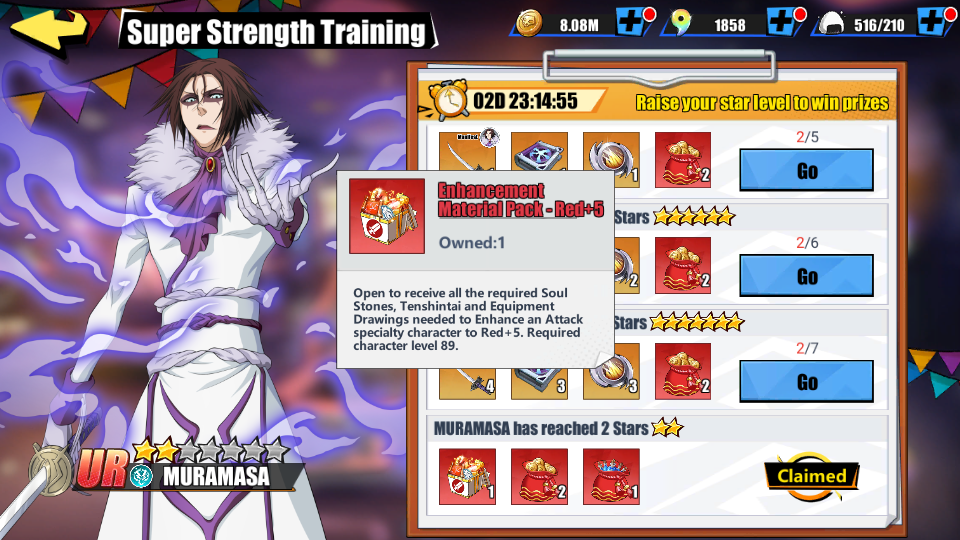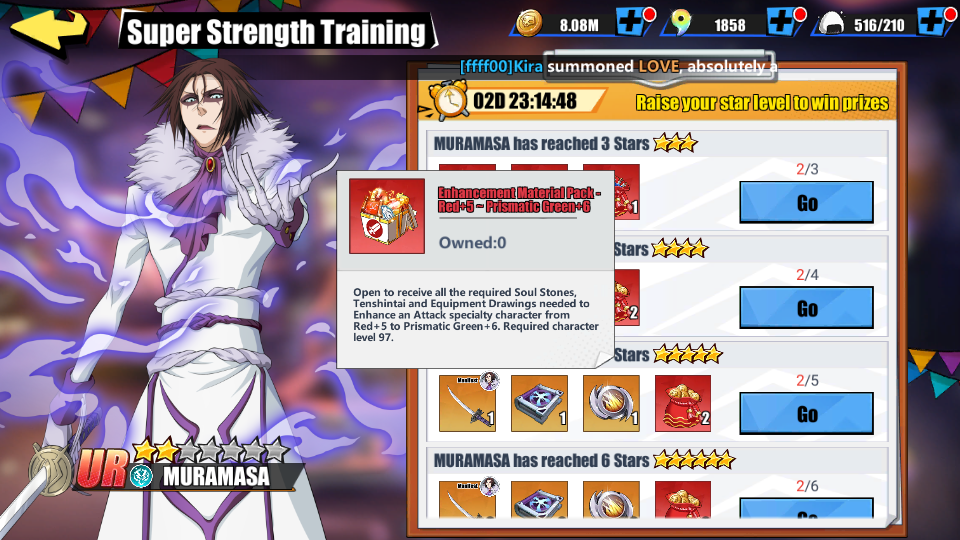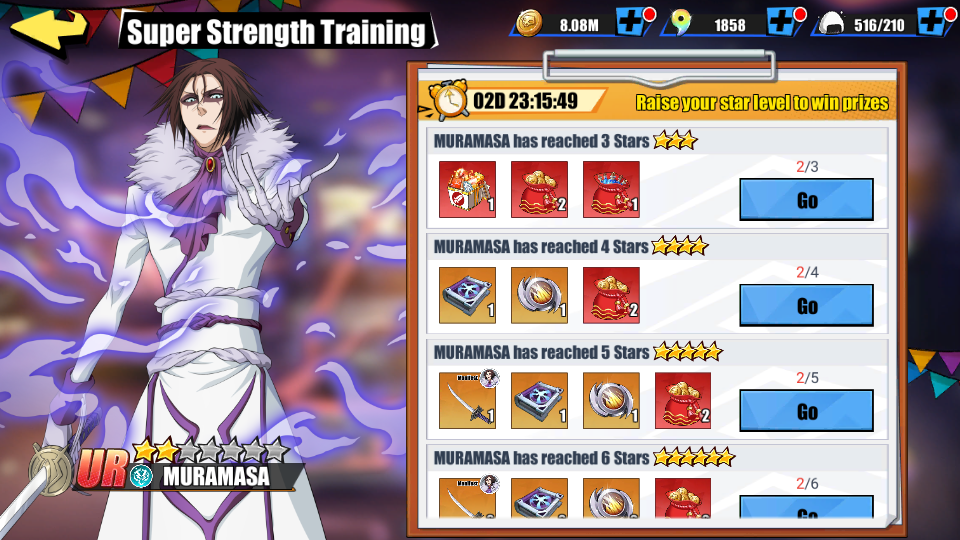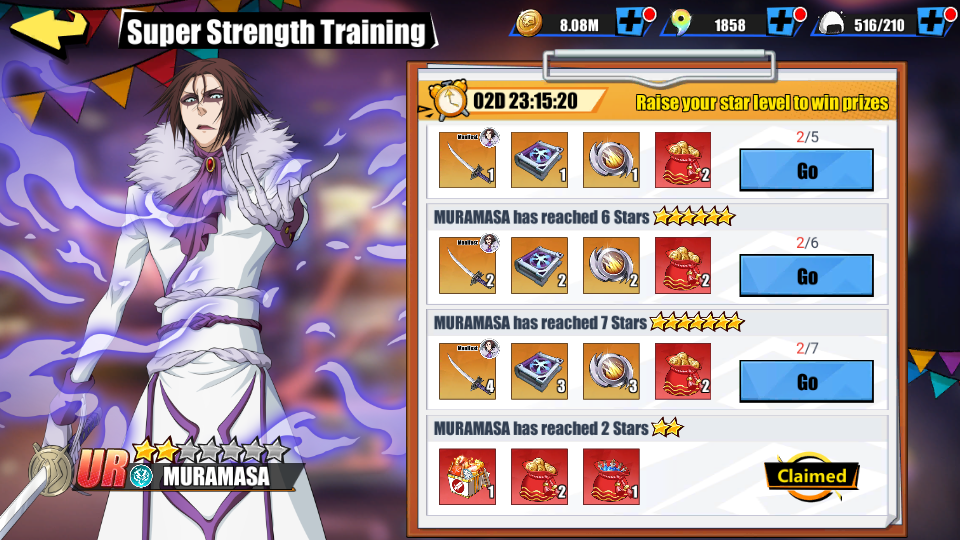 Summoning Banner Chest Rewards
A bit of additional gold and XP was added to the chests of Limited Summoning Banners for 50, 100, 160 and 200 Summons.